From the Shelf
Spinning English
Self-proclaimed "semi-bestselling" satirists Henry Beard and Christopher Cerf's latest offering, Spinglish (Blue Rider Press), is a collection of examples of deliberately deceptive language or, as they call it, a "bullschictionary." If you want to succeed in life, they say you have to excel in "terminological inexactitude." If you can name it, "someone can rename it to make it sound a whole lot better and promote it with a flurry of press releases flogged by a host of professional Spinocchios and hundreds of highly paid liars with fireproof pants...."
There are so many stunning entries in the book that it's hard to winnow them down to a few. Some are familiar: "collateral damage" and the 1960s' "plausible denial." If you are house-hunting, you'll have discovered a "vibrant" area is deafeningly noisy. Some Spinglish is funny--remember "hiking the Appalachian Trail?" Some is funny and depressing--"vegetation manipulation" to describe clearcutting.
Politics provides some of the best Spinglish. When the U.S. invaded Panama in 1989, columnist George Will called it a "good-neighbor policy... an act of hemispheric hygiene." To reverse the negative feelings about lobbyists, they call themselves "legislative leadership advocates." In Venezuela, censorship by another name has been called "a paper shortage." There are numerous business contributions: Citibank in 2012 characterized its layoffs of more than 11,000 worldwide as "optimizing the consumer footprint across geographies." Rebranding a somewhat unattractive fish known as the slimehead into "orange roughy" worked so well that it's now on a threatened species list. In the journalism world, the New York Times called a case of plagiarism "unacknowledged repetition."
Spinglish is a delightful (and maddening) compendium of obscurantism, backed up by citations. I'm just sorry they left out the noxious "open the kimono." It deserves their deft skewering. --Marilyn Dahl, editor, Shelf Awareness for Readers

In this Issue...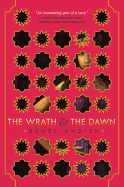 A 16-year-old heroine tries to avenge her friend's death and may be falling in love with her target.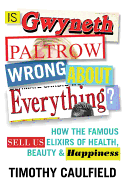 Timothy Caulfield explores why celebrity culture has "a measurable influence on individual health-care decisions... and our future career aspirations."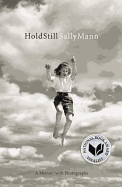 Photographer Sally Mann scrutinizes the mysteries of art and tells of her often amusing, sometimes sad, well-lived life.
Review by Subjects:
Fiction ⋅ Mystery & Thriller ⋅ Biography & Memoir ⋅ History ⋅ Nature & Environment ⋅ Health & Medicine ⋅ Parenting & Family ⋅ Humor ⋅ Children's & Young Adult

Book Candy
Literary Tourism: Places that Inspired Beloved Novels
"At one point or another, all book-lovers have had the same dream: stepping into the pages of their favorite book and finding themselves in a fictional wonderland," Bustle observed in guiding readers to "10 beautiful literary locations that inspired beloved novels you can visit now and remember forever."

---

Back to reality: Joanna Biggs, author of All Day Long: A Portrait of Britain at Work, chose her "top 10 books about working life" for the Guardian.

---

The Buzzfeed Community unshelved "67 children's books that actually changed your life."

---

Noting that in recent weeks "the #QuietYA hashtag has picked up steam on Twitter and other social media sites," the Huffington Post observed that "#QuietYA collects the best books for introverts."

---

Did you know that the madwoman in the attic was inspired by real life? Mental Floss shared "10 moody facts about Jane Eyre."

The Writer's Life
Melissa Cistaro: Letters and Memories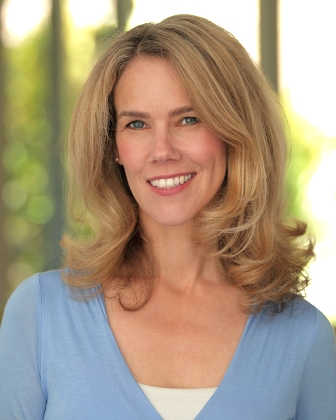 photo: Adam Karsten
Melissa Cistaro lives with her husband and their three children in California's Bay Area, not far from where she grew up. She's a bookseller and events coordinator at Book Passage in Corte Madera, Calif. Her first book is Pieces of My Mother (just published by Sourcebooks), a memoir based on her mother's leaving the family when Melissa was a toddler.
Have you wanted to tell this story of your mother for a long time?
I started writing it as fiction 12 years ago. I never wanted to write a memoir. It took me a while to claim it as my story, the truth as I knew it. I just began telling the stories and they became stitched together over the years. I had this little daughter who asked me, "What would your mother do when you were scared?" and I didn't want to tell her the truth. I wondered what would happen to her if I couldn't be here. I had my grandmothers' journals and my mother's letters, their stories. I didn't want my story to end up in a drawer.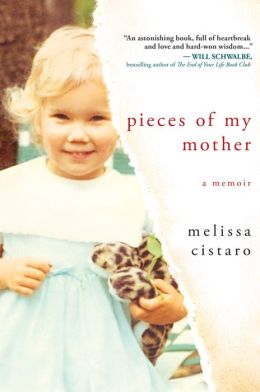 What were the other stories in your family?
My father's mother--my grandmother--was dropped off at an orphanage; her mother did not raise her and I never met her. My maternal grandmother was a successful actress and John Powers model in New York who died much too young. My mother was a really wonderful woman who struggled with the motherhood part. She grew up in Darien, Conn., in a Frank Lloyd Wright house; her dad was president of ABC. "Pieces of my past" include this line of complex women I came from. I'm the first one who had the opportunity to tell her story.
Describe your mother's writings that you discovered in her filing cabinet the week she passed away.
I was so afraid of those letters. I did not know what I would find; I was physically shaking. Did they belong to me? None were dated. I could put them in sequence--I could tell when she was struggling and not feeling "grounded" (it was the '60s!), and who she was living with at the time she wrote them. She was playful, colorful and free-spirited, sometimes writing in weird phonetics like "durst" for "dearest" and addressing me as "Lou." I see some threads of similarity in my grandmother's writing and hers, and in mine. I am a huge user of the dash and as I was reading her letters I saw "Hey, she liked the dash, too!" While she did send letters to me between visits, the ones never sent were more emotional and powerful. I don't know why she didn't send them, but I'm glad she saved them. They are the greatest gift I have from her. And I love having her authentic voice in the book.
You have some artifacts that illustrate your story.
One of the best ways I can tell my story is through showing these things. My dad, who dealt in antiques, had a whole little bag of his mother's scissors, and I have this tiny pair. The last gift I gave my mother before she died was this little tin box I bought at a flea market because it reminded me of her. It was designed by Princess Mary as a Christmas gift for British soldiers during World War I and held candies or cigarettes. It has the initials M and M (like Mikel--my mother--and me) and the hairstyle of the figure reminded me of my mom. I have a few photos, but only one with my mom and me, probably from my second birthday. I'm sentimental, and I struggle with wanting to save things! I have every picture my daughter ever drew, but not a single drawing of mine. I think, "If I throw this away I'll lose the memories."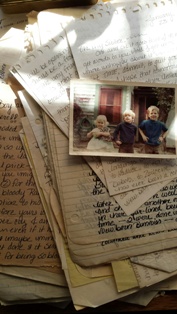 Your story, your mother's letters, your grandmothers' journals--it seems you are sentimental about writing, as well.
There's something about writing it down that seals a thing for you. My mother had an insatiable need to write. I write by hand first before turning on the computer, and have a mountain of notebooks and drafts. I found some very good stationery that I like to give to people at my readings.
Your book is very personal. How do you feel now that it is published, and how have early readers responded?
After this book was sold, I dreamed my mother hugged me. I couldn't have written this when she was alive but I definitely think she's given me permission. She so much wanted to write a book, and I think she'd be proud. People have stories but they don't talk about them, and I am hearing some now from those who've read the book.
As an author, what's it like to host other authors for their readings?
I am so happy for them! I know how hard they've worked, and I feel a deep sense of their journey. I love their stories, from the overnight successes to the long-haul struggles; they feed me, inspire me, make me humble. And I'm going out with my book with a realistic sense of how hard it is! --Cheryl Krocker McKeon, manager, Book Passage, San Francisco

Book Reviews
Fiction
Little, Brown, $28, hardcover, 9780316176538
Vintage, $15.95, paperback, 9781101873786
Little, Brown, $30, hardcover, 9780316378260
Mystery & Thriller
Poisoned Pen Press, $12.95, paperback, 9781464203718
Biography & Memoir

Little, Brown, $32, hardcover, 9780316247764
History
W.W. Norton, $26.95, hardcover, 9780393077995
Nature & Environment
University of New Mexico Press, $21.95, paperback, 9780826355911
Health & Medicine

Beacon Press, $24.95, hardcover, 9780807057483
Parenting & Family
Chronicle, $22.95, hardcover, 9781452129228
Humor
Picador, $16, paperback, 9781250061256
Children's & Young Adult

Putnam, $17.99, hardcover, 416p., ages 12-up, 9780399171611
Farrar, Straus & Giroux, $19.99, hardcover, 208p., ages 12-up, 9780374300227
Simply Read Books, $16.95, hardcover, 32p., ages 4-8, 9781927018606
--- SPECIAL ADVERTORIAL OFFERINGS ---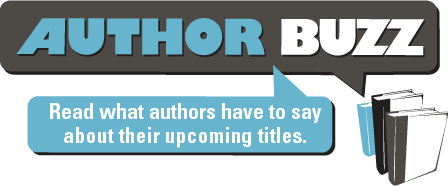 Dear Reader,

Did you know that Napoleon had a Jewish nickname? He earned it during his 1796-1797 campaign through Italy, when he liberated the Jews from their centuries-old incarceration in the ghettos. Based on this little-known slice of Italian Jewish history, BEYOND THE GHETTO GATES tells the story of two women--Jewish Mirelle, torn between love for a dashing French soldier and duty to her faith and family, and Francesca, tied by her Catholic belief to an abusive, murderous husband.

Please write to mcameron19@gmail.com for a chance to win one of five copies.

P.S. Napoleon's Jewish nickname? It plays on his last name: Helek Tov, a Good Part (Bonaparte).

Michelle Cameron
www.michelle-cameron.com




Publisher:
She Writes Press

Pub Date:
April 7, 2020

ISBN:
9781631528507

List Price:
$16.95

Dear Reader,

Ready for a heart-warming tale of three sisters coming of age on a Midwestern farm during the throes of the Great Depression? One that will end on a note of hope?

Opening with young Nellie digging for pirate treasure in the woods, and instead, discovering a dead baby, THREADS: A DEPRESSION ERA TALE promises to captivate your imagination with mystery, romance, and the sheer struggle to survive.

"Fast-paced and incredibly well-written, this is a story that will have you sitting on the edge of your seat and wanting more" (Readers' Favorites)

Email cwhitney@umich.edu with the subject line "Threads Giveaway" to win one of five books being given away.

Charlotte Whitney
www.charlottewhitney.com




Publisher:
Self-Published

Pub Date:
November 19, 2019

ISBN:
9781704019901

List Price:
$15.00