From the Shelf
Anne Enright: Homecoming
Anne Enright is the inaugural Laureate for Irish Fiction and winner of the 2007 Man Booker Prize for The Gathering. In her new novel, The Green Road (just published in this country by Norton), four children grow up and move away from their childhood home in the west of Ireland. They go everywhere, have full, interesting and complex lives, and then, in 2005, their elderly mother declares she is going to sell the house. So they all troop back for an Irish family Christmas and try to sleep one last time in their old beds. They bring their inner child home with them, only to meet their outer mother, Rosaleen: a woman who is sometimes wonderful and always difficult.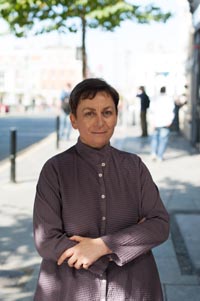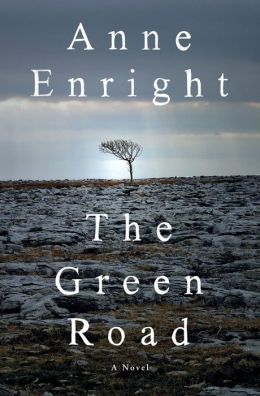 Enright said, "For me, the family is just a natural space in which to think about the big issues"--compassion and selfishness, abandonment and connection, exile and return. "[I like to] take that very male tradition of 'lonely,' dissociated or bleak writing and I add in a mother.... Psychology talks about nothing but the mother, the novel talks of everything but her.... [Rosaleen] is hard to please, prone to disappointment, she drives her children mad, but I think, if you met her at, say, a wedding, you would find her very good company, completely charming, the kind of woman who makes everything about her glow."
She said, "My father grew up on a small farm 30 miles down the coast from the green road, and I spent a lot of time there as a child. I have always written 'out,' always worked against the Irish tradition, and this book, which is about exile and return, also marks, for me, a kind of return. And what better place to come back to? There is nowhere that does leaving home and coming home better than the west coast of Ireland."
You can read the full version of our interview with Enright here.

In this Issue...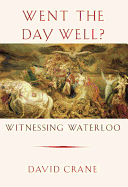 A portrait of June 18, 1815--the Battle of Waterloo.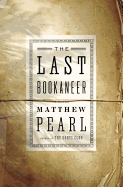 The exploits of two talented publishing outlaws contending for the last book by Robert Louis Stevenson.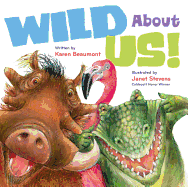 A humorous rhyme that masks deep themes of self-acceptance and honoring diversity.
Review by Subjects:
Fiction ⋅ Science Fiction & Fantasy ⋅ Food & Wine ⋅ Biography & Memoir ⋅ History ⋅ Travel Literature ⋅ Children's & Young Adult

Book Candy
10 Best Fictional Bookstores
Bustle's list of "10 fictional stores we wish we could shop in" includes Women & Women First from Portlandia, Parnassus on Wheels from the novel by Christopher Morley, the Shop Around the Corner from You've Got Mail, and, of course, Flourish & Blotts from the Harry Potter series.
---

Noting that Lois Lowry's 1993 YA classic "has a more complex history than you may have known," Mental Floss shared "11 things you may not know about The Giver."

---

Electric Literature showcased an infographic that "takes a closer look at literary pen names through history."

---

"Get your head out of that book!" The Guardian featured "children's stories that inspired leading writers," including Margaret Atwood and Tom Stoppard.

---
Buzzfeed offered "13 times books perfectly described heartbreak."

Swoon Reads: A Little Something Different
In August 2014, the first Swoon Reads title was announced for publication: A Little Something Different by Sandy Hall, a teen librarian in Morristown, N.J., who wrote a novel about two college students who fall in love. Everything about the book is a little different: the way it was submitted, the way it was shaped by its readers, and the way author Sandy Hall and three other Swoon Reads authors will tour next month.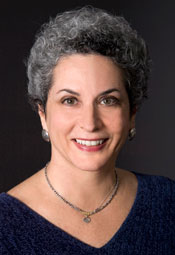 Jean Feiwel
"The community at Swoon Reads is now doing a lot of the proselytizing," said senior v-p and publisher Jean Feiwel of Feiwel and Friends, who came up with the idea and model for Swoon Reads three years ago. "That's what makes it a different kind of experience. The writers and readers have a stake in it. So even if your manuscript isn't chosen for publication, there's a lot of constructive mentoring and conversation that's helpful. That's created a congenial experience and a lot of good will." Together with associate editor Holly West and director Lauren Scobell, Feiwel has provided the Swoon Reads community with editorial, marketing and tech support. They've published five books, with 10 more announced. And now their first crop of writers is ready to hit the road.
Katie Van Ark, author of The Boy Next Door; Temple West, author of Velvet; and Kimberly Karalius, author of Love Fortunes and Other Disasters, will appear with Sandy Hall at seven destinations: Joseph-Beth Booksellers in Cincinnati (today, May 12); the RT Booklovers Convention in Dallas, Tex. (Wed., May 13); Books Inc. in Opera Plaza, San Francisco (Thurs., May 14); Seattle's University Bookstore (Fri., May 15); the Book Stall at Chestnut Court in Chicago (Sun., May 17); Northshire Bookstore in Saratoga Springs, N.Y. (Mon., May 18); and Barnes & Noble in East Brunswick, N.J. (Tues., May 19).
Anna Billings of Books Inc. in San Francisco said what makes her most excited about hosting the Swoon Reads tour is its concept. "I really like the idea that readers are involved in choosing what will be published, almost the reverse of the idea of advance reader copies," Billings said. "People read them, get to give their input, their comments, and it really helps debut authors--even if their book isn't chosen [for publication], they can revise and resubmit it." At Northshire Bookstore in Saratoga Springs, N.Y., Rachel Person, events and community outreach coordinator said, "Teens and romance readers are two constituencies that I've been working hard to bring to the store and to our events program, so this tour in particular seemed like an amazing way to continue that outreach." A Little Something Different is "a great staff favorite" at Books Inc. They work with a lot of middle schools, and they're happy to have light YA fiction that's appropriate for 12-up rather than 14-up. Billings added, "It's good contemporary fiction. It's done really well."
Books Inc. will hold a panel moderated by a local blogger from Tales of the Ravenous Reader, with cupcakes and a "Candy Bar" where fans can mingle while they wait to get their books. Billings plans to get the word out through social media and the store's "Not Your Mother's Book Club blog. Person is doing direct outreach to high schools for the event, and through the teen room at the local library and local Romance Writers of America chapters. She anticipates a mix of teens and adults in the audience, due to strong interest from members of her "We Are Not Too Old for This" reading group (which consists mostly of adults reading YA), as well as from local romance readers and authors.
Billings believes Swoon Reads is a logical next step for the many teens writing for NaNoWriMo (National Novel Writing Month). "You have NaNoWriMo in the fall, so if you finish, you can submit for the next quarter to Swoon Reads," she pointed out. Feiwel had noted the same phenomenon among the Swoon Reads writers, many of whom grew up writing fan fiction. "They're practicing their storytelling in a different way," Feiwel observed. "They're not going for the MFA, they're going to NaNoWriMo." Feiwel said that she's learned from the self-publishing conversation to answer the question, "What can publishers do?" with "What can we bring to your manuscript?" She explained: "The editorial, the marketing, the packaging process, if you do it yourself, that's a miracle, and if you're successful, that's a miracle. It's more likely to be successful if you can partner with a publisher."
Sandy Hall: Writing a Traditional Romance in an Untraditional Way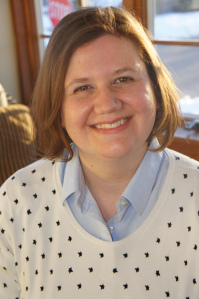 photo: Susana Ramirez
Sandy Hall was the first author selected for publication from the Swoon Reads site, a Web-based writing platform. A Little Something Different (August 2014) is her debut novel, and next month, she'll be touring with three other Swoon Reads authors. By day, she is a teen librarian who lives and works in New Jersey.
We recently spoke with Hall about her editorial process and the Swoon Reads community.
How much did the comments of your readers at Swoon Reads influence the shaping of your book--the structure (a month-by-month unfolding of Gabe and Lea's gradual connection), the 14 (! If you count Squirrel) characters who tell Gabe and Lea's story, particular scenes or dialogue exchanges, the pacing?
The biggest change that came from the comments on the site was definitely cutting down the number of characters from 23 to 14. That was one of the things that, even if the manuscript hadn't been chosen for publication, I would have changed, thanks to the various comments from insightful readers on the site.
What made you decide to tell the story of Gabe and Lea's romance through the perspectives of the people around them?
I just really loved the idea of writing a traditional romance in an untraditional way. This is the kind of story that has been told over and over again, but you rarely, if ever, get to hear about it from outside of the couple. I knew I had never read or heard of anything like it before, so it was a little bit of the old writing advice of "write the book you want to read."
How did you keep those 14 voices distinct?
A lot of that came together in the editing process. After we culled the voices down from 23 to 14, my editor and I worked on giving each of them a distinct voice and also a mini-story arc. Not anything too complex, but just so that each character had a beginning, middle and end to their parts in the story.
You had feedback from your readers as well as your editors, once your novel was selected. In the end, did the process make you feel more confident (having already earned the blessing of your readers) as publication neared? Or is it hard to ever leave behind the anxiety that comes with the anticipation of being officially "published"?
I think it's impossible not to get anxious about a story being officially published. It felt good to know that there were readers out there who had already enjoyed it, but they were readers who were seeking out a community like Swoon, they were already big YA romance fans. It's a lot scarier to think about a more general audience reading your story. There's also this weird feeling like people are reading your mind when they read your book. Or maybe that's just me overthinking the whole process.
Have you continued to stay involved with the writers on Swoon Reads (aside from the upcoming tour)? Do you feel like one of the "Wise Elders" as the first to be published in the Swoon Reads imprint?
I can't say I feel particularly "wise," but it's really nice to be a part of an awesome group of writers. We do stay in touch through e-mail and social media. There's so much support there. I feel like we can all really learn from each other.
Tell us about the Swoon Reads community.
The community is, in a word, helpful. Everyone involved is so interested in YA romance, whether they're readers or writers or both. There's so much insight over there. Sometimes I just love going through comments on other people's manuscripts, even if I haven't read the story, because I love seeing what people are getting out of a particular novel.
What are you most looking forward to about the Swoon Reads tour this spring?
I've actually never been to the West Coast so I'm really excited to go to San Francisco and Seattle!
As a librarian, you've been surrounded by books for your entire career. Can you describe the differences (or similarities) between the "real" world of interacting with book lovers, and the "virtual" equivalent?
The thing about book lovers, whether online or in real life, is they are passionate and intelligent. I feel like I adjusted really easily to the world of publishing thanks to my years working as a librarian, because when you have a love of books in common, there's always something to discuss and bond over.

Book Reviews
Fiction

Penguin Press, $27.95, hardcover, 9781594204920
Knopf, $26.95, hardcover, 9780307700322
St. Martin's Press, $27.99, hardcover, 9781250041289
Science Fiction & Fantasy
Tor, $27.99, hardcover, 9780765329707
Food & Wine
Oxmoor House, $22.95, paperback, 9780376083135
Chronicle Books, $25, hardcover, 9781452133003
Biography & Memoir
Knopf, $27.95, hardcover, 9780385352543
Sourcebooks, $24.99, hardcover, 9781492615385
History

Knopf, $30, hardcover, 9780307594921
Travel Literature
Globe Pequot, $16.95, paperback, 9780762780655
Children's & Young Adult

Houghton Mifflin Harcourt, $16.99, hardcover, 40p., ages 4-8, 9780152062941
Capstone, $16.95, hardcover, 304p., ages 12-up, 9781630790059
--- SPECIAL ADVERTORIAL OFFERINGS ---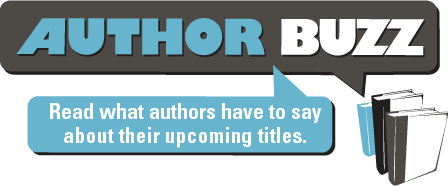 Dear Reader,

Did you know that Napoleon had a Jewish nickname? He earned it during his 1796-1797 campaign through Italy, when he liberated the Jews from their centuries-old incarceration in the ghettos. Based on this little-known slice of Italian Jewish history, BEYOND THE GHETTO GATES tells the story of two women--Jewish Mirelle, torn between love for a dashing French soldier and duty to her faith and family, and Francesca, tied by her Catholic belief to an abusive, murderous husband.

Please write to mcameron19@gmail.com for a chance to win one of five copies.

P.S. Napoleon's Jewish nickname? It plays on his last name: Helek Tov, a Good Part (Bonaparte).

Michelle Cameron
www.michelle-cameron.com




Publisher:
She Writes Press

Pub Date:
April 7, 2020

ISBN:
9781631528507

List Price:
$16.95

Dear Reader,

Ready for a heart-warming tale of three sisters coming of age on a Midwestern farm during the throes of the Great Depression? One that will end on a note of hope?

Opening with young Nellie digging for pirate treasure in the woods, and instead, discovering a dead baby, THREADS: A DEPRESSION ERA TALE promises to captivate your imagination with mystery, romance, and the sheer struggle to survive.

"Fast-paced and incredibly well-written, this is a story that will have you sitting on the edge of your seat and wanting more" (Readers' Favorites)

Email cwhitney@umich.edu with the subject line "Threads Giveaway" to win one of five books being given away.

Charlotte Whitney
www.charlottewhitney.com




Publisher:
Self-Published

Pub Date:
November 19, 2019

ISBN:
9781704019901

List Price:
$15.00