From the Shelf
In Praise of Mothers
What mother or grandmother wouldn't savor some time reading together with their children? Here are some favorite recent picture books and novels that celebrate mothers in nuclear, blended and extended families.
On a Sunday morning in Last Stop on Market Street, CJ's nana transforms what he sees as misfortune into an opportunity. Author Matt De la Peña and illustrator Christian Robinson capture the essence of what's special about the relationship between grandmother and grandchild. in When Otis Courted Mama by Kathi Appelt, illustrated by Jill McElmurry, Cardell the coyote pup has a "perfectly good mama and a perfectly good daddy." He loves his mother, and his father's new family. But when Otis comes along, Cardell has to share Mama. Otis wisely gives Cardell space to see there's room for both of them in Mama's heart.
Twelve-year-old Twig carries the enormous burden of keeping secret her family's curse in Alice Hoffman's Nightbird. Hoffman contrasts Twig's faith with her mother's fear, and suggests the child has something to teach the parent. The deceptively light-hearted graphic novel Roller Girl by Victoria Jamieson probes themes of friendship, single-parent families and the rewards of perseverance when 12-year-old Astrid enrolls in Junior Roller Derby Camp without her best friend.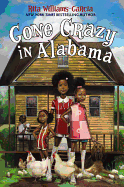 The 12-year-old narrators of both Listen, Slowly by Thanhha Lai and Gone Crazy in Alabama by Rita Williams-Garcia spend the summer with their grandmothers and discover a great deal about who they are. Bà, Mai's paternal grandmother, opens up a world to the girl as the two make a pilgrimage to discover what happened to Bà's husband, missing in action during the Vietnam War. And Delphine and her two sisters travel from Brooklyn to rural Alabama. This is Williams-Garcia at her finest, laying out the complexities of family dynamics and the importance of accepting the past in order to be whole. --Jennifer M. Brown, children's editor, Shelf Awareness

In this Issue...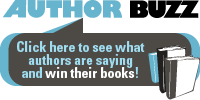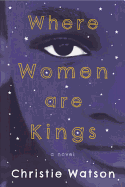 In this tale by the author of Tiny Sunbirds, Far Away a seven-year-old boy who has been brutally abused believes a bad wizard lives in his body.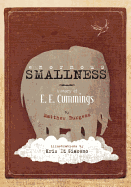 A biography of many children's favorite poet that demonstrates the importance of an open heart and a sense of wonder.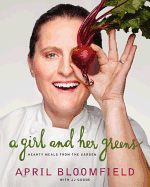 by April Bloomfield , J.J. Goode
In her celebration of everything green, Bloomfield makes the case that vegetables can be just as satisfying as meat.
Review by Subjects:
Fiction ⋅ Mystery & Thriller ⋅ Food & Wine ⋅ Biography & Memoir ⋅ Psychology & Self-Help ⋅ Art & Photography ⋅ Children's & Young Adult

Book Candy
Books for Mother's Day
For our Mother's Day edition of Book Candy, we're featuring lots of book lists, including "Books for Mother's Day: The Mother Lode" from Women's Wear Daily.

---

Glamour suggested "8 books to give to and read with your mom this Mother's Day."

---

Bustle is seriously into the holiday, recommending "17 books we should all give our moms to read, because there's something special about sharing a book with your mother" and "11 motherhood books that show the honest experience of being a mom, like that not everything is always perfect."

---

The Huffington Post found "10 great gift ideas for a writer mom on Mother's Day" and "Mother's Day reads: Eight great mother characters in literature."

---

Also from Bustle: "11 mean mothers from literature to help put your mom's nagging into perspective."

Great Reads
Rediscover: Three Caldecott Winners
Marcia Brown, who illustrated, translated and wrote many children's books and won the Caldecott Medal--the children's world's most prestigious award for book illustrators--three times, died late last month at the age of 96. Only one other person won as many Caldecotts as Brown, who in her illustrations used "a diverse range of styles and media, including woodcuts, collage, pen-and-ink drawings, watercolors and gouache," the New York Times said.
Brown won Caldecotts in 1955 for Cinderella, or the Little Glass Slipper (Aladdin), which she translated from Charles Perrault's version; in 1962 for Once a Mouse (Aladdin), her version of the fable from India; and in 1983 for Shadow (Atheneum Books for Young Readers), which she translated and adapted from the Blaise Cendrars poem "La Féticheuse." But these weren't the only times she was honored: she also illustrated six Caldecott Honor Books (runners-up) and won the Laura Ingalls Wilder Award for contributions to children's literature.
She often told and retold traditional stories and folk tales from around the world. In a 1994 interview with Jerry Griswold, Brown commented: "I feel somewhat like Joseph Campbell: that we're on the top of a big pyramid and the apex is at the bottom and all peoples have similar emotional and psychological problems--reactions to the world, to death, to these great big forces in life--and they express themselves differently up here on the surface but basically man is man, and he has very similar problems way down there at his beginning."

The Writer's Life
Sarah McCoy: Writing a Legacy
photo: Emily Martin
Historical novelist Sarah McCoy gained acclaim for her second novel, The Baker's Daughter (2012). She calls Virginia home, but currently lives in El Paso, Tex., with her husband, an army physician, and their dog. McCoy's third novel, The Mapmaker's Children (see our review below), explores the life of Sarah Brown, daughter of abolitionist John Brown, and her connections to a modern-day woman struggling with infertility.
What inspired you to write The Mapmaker's Children?
All my books have come to me differently. That's both a blessing and a curse--I don't have a formula! The Mapmaker's Children started with a line, which kept echoing in my head: "A dog is not a child." I started asking questions: Who was saying it? Where was she? That woman became Eden, the book's contemporary narrator.
The more Eden said this line, the more I heard the pain in her voice. It was a bitter statement--she was falling apart inside. I knew she wasn't in control of something important in her life. And I knew her voice was contemporary--21st century. Sarah Brown's story came later.
Did you visit any historical locales related to John Brown and his family?
I did! I went home to Virginia to visit my parents, and my dad drove me to Harpers Ferry, the scene of John Brown's raid. We walked the streets of Charles Town, the town next to Harpers Ferry. We went to the bank, the post office, the jail where Brown was held. We also went to Harpers Ferry itself and visited the museums dedicated to Civil War history. I read John Brown's letters to his wife, Mary, written while he was in prison. I also read some of his letters to his Underground Railroad colleagues.
Since I wanted to set the modern-day story in the same area, my dad and I also walked the residential streets. We drew maps, talked to locals. There were all these beautiful houses, and I knew Eden would live in one of them.
When you talked to librarians and other researchers, did you interview anyone related to John Brown?
I didn't interview any of John Brown's descendants. That was deliberate. His story is part of their heritage and their family lore. But we're so far removed from John Brown's time--it's history to the rest of us. And I did not set out to write a nonfiction, biographical account of Sarah Brown. That was not my purpose. I wanted to make that very clear.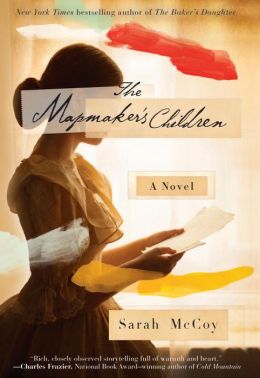 Sarah Brown and her mother and sisters moved to California several years after John Brown's death. Did you visit their home there?
I did. I visited Sarah's grave--which was a powerful experience. I could feel her spirit as I sat there, urging me on to write this book. When you are writing a story you feel a responsibility to honor the spirit of someone who really lived--it is much more of a weight in a beautiful way. It's not just storytelling; it's a tribute. I was writing about someone's legacy, and also creating my own legacy. I believe books can be a legacy, as much as children or anything else.
And I went to the Saratoga Museum in Red Bluff, Calif., which is the only place in the world that has any of Sarah's artwork on display. I purchased a pamphlet about Sarah's life--about 20 pages printed on plain computer paper. She was known as the most charismatic and attractive of all John Brown's children. I even saw a newspaper clipping to that effect! But today, there is very little information about her life.
Sarah's story in the book starts with a bout of dysentery that leaves her barren (and parallels Eden's modern-day struggle with infertility). Did that really happen?
I get that question a lot--"Did such-and-such really happen?" My answer is always that I use as much fact as I can to elevate the fiction. Sarah did have dysentery and I read that she "carried the scars" for the rest of her life. But there is no specific evidence that she was barren. She loved family and children--she later started an orphanage and served as its headmistress. But she never married and had no children. I chose to weave that incident into the story.
Eden discovers a ceramic doll head early in the book, and its history plays a pivotal role in the plot. How did you decide to bring that element in?
I love a puzzle. I love a mystery. You have all these different pieces and you have no idea how they're going to click together. I know I have smart readers, and I try to make an intellectual journey for them as well as an emotional one. The detail about dolls and the Underground Railroad was historically fascinating, but it was even more fun to weave it into the book for my readers.
Eden's husband brings home a new puppy who becomes a driving force in her life. How did you decide to include him?
I knew there was going to be a dog in the story when I started hearing that first line: "A dog is not a child." A pet is something you nurture and grow. For Eden, it's a struggle to nurture and grow a child. But the creation and development of a family unit with pets is no less worthy than having a child. Just because you don't have a child does not mean that you can't create a family.
I thought a lot about families as I was writing this book, both in terms of Eden's and Sarah's stories. And the truth is there's not just one Rubik's Cube answer, where everything lines up and this is how you constitute a good family. People suffer trying to attain that stereotype, and it often doesn't line up with their real world. I hear that story over and over from women in my generation.
It can be scary to admit that your life or family isn't turning out the way you planned.
There's something to be said for finding contentment and for forming a family that looks different than you thought it might. Eden and Sarah both learn not to be afraid of how their lives are turning out--even though it's not what they planned.
There are many parallels between Sarah and Eden.
Both of them are strong-willed and modern women for their times. Both of them want to fit into the social mold of their times, in a certain way, and yet they have a capacity for so much more.
Sarah believes that she's broken, flawed, because she can't bear children. Eden is facing the same pressures in a totally different time and context. As modern women, we think we've come a long way--and we have, in terms of education and opportunity. But now we think we have to do everything and be the best at everything. Our moms' generation drove themselves almost into the ground--are we going to make that same choice? And if we decide to do something different, are we going to be okay? Will we be judged? That's exactly what Sarah Brown had to deal with--if she took this different path and pursued her art, would she still be validated?
The idea of legacy is strong in the book, both in Sarah's and Eden's stories.
Part of the purpose in writing two intertwined narratives was to show that the generations are all tied together--that concept of a legacy. You are worthy of remembering, no matter who you are or what you're doing. If you're doing your best to live your life, what an awesome thing you're giving the world and history. --Katie Noah Gibson, blogger at Cakes, Tea and Dreams

Book Reviews
Fiction

Other Press, $16.95, paperback, 9781590517093
She Writes Press, $16.95, paperback, 9781631529214
W.W. Norton , $24.95, hardcover, 9780393244465
Crown, $25, hardcover, 9780385348904
Mystery & Thriller
Kensington, $15, paperback, 9781617737107
Food & Wine

Ecco, $34.99, hardcover, 9780062225887
Houghton Mifflin, $25, paperback, 9780544379800
Biography & Memoir
Putnam, $26.95, hardcover, 9780399167799
Psychology & Self-Help
Taylor Trade Publishing, $16.95, paperback, 9781493007905
Art & Photography
Tuttle Publishing, $19.95, hardcover, 9784805313107
Children's & Young Adult

Enchanted Lion, $17.95, hardcover, 64p., ages 6-9, 9781592701711
Nancy Paulsen/Penguin, $16.99, hardcover, 40p., ages 3-5, 9780399256714
Lemniscaat, $17.95, hardcover, 32p., ages 3-up, 9781935954446
--- SPECIAL ADVERTORIAL OFFERINGS ---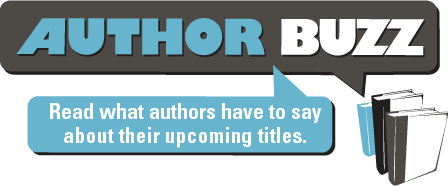 Dear Reader,

Did you know that Napoleon had a Jewish nickname? He earned it during his 1796-1797 campaign through Italy, when he liberated the Jews from their centuries-old incarceration in the ghettos. Based on this little-known slice of Italian Jewish history, BEYOND THE GHETTO GATES tells the story of two women--Jewish Mirelle, torn between love for a dashing French soldier and duty to her faith and family, and Francesca, tied by her Catholic belief to an abusive, murderous husband.

Please write to mcameron19@gmail.com for a chance to win one of five copies.

P.S. Napoleon's Jewish nickname? It plays on his last name: Helek Tov, a Good Part (Bonaparte).

Michelle Cameron
www.michelle-cameron.com




Publisher:
She Writes Press

Pub Date:
April 7, 2020

ISBN:
9781631528507

List Price:
$16.95

Dear Reader,

Ready for a heart-warming tale of three sisters coming of age on a Midwestern farm during the throes of the Great Depression? One that will end on a note of hope?

Opening with young Nellie digging for pirate treasure in the woods, and instead, discovering a dead baby, THREADS: A DEPRESSION ERA TALE promises to captivate your imagination with mystery, romance, and the sheer struggle to survive.

"Fast-paced and incredibly well-written, this is a story that will have you sitting on the edge of your seat and wanting more" (Readers' Favorites)

Email cwhitney@umich.edu with the subject line "Threads Giveaway" to win one of five books being given away.

Charlotte Whitney
www.charlottewhitney.com




Publisher:
Self-Published

Pub Date:
November 19, 2019

ISBN:
9781704019901

List Price:
$15.00